Vegas Odds For CBS' Survivor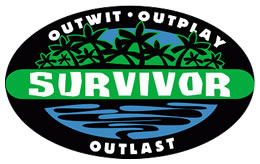 Survivor is really the reality show that started the trend of the rest of the reality TV shows that we see today. The first season of Survivor was back in 2000, and since then, there have been more than 20 successful seasons of the show, as the ratings continue to thrive. The fact of the matter is that the fans want more Survivor, and more Survivor is what the network creators continue to provide. With the popularity of the show, betting odds were formed in the years following.
These betting odds surround the favorites to win the show. But with the taped format, it makes it difficult for oddsmakers to go from week to week. However, because of the fact that the vote for the winner at the end of the season is still conducted live, we see odds to win Survivor from time to time.
Learn More About "Survivor" ~ Where To Bet Survivor Online ~ How Betting On Survivor Works
Survivor Season 29 Betting Odds & Latest Episode / News
Natalie came out on top in the season finale of Survivor season 29. Crowned the Soul Survivor of San Juan Del Sur, Natalie Anderson became the million dollar winner during the last Tribal Council where it was down to all female finalists, Missy Payne and Jaclyn Schultz, following the elimination of Baylor and Keith at the start of the show.
As Survivor fans will recall, Natalie's sister, and Survivor partner, Nadiya, was voted off the island in the beginning of the season which seemed to be what compelled Natalie to conquer all. After cleverly picking her alliances, winning several challenges and the persistence to stay in the game, the 28-year-old conquered all in what many called a deserving win.
Odds To Win Survivor: San Juan del Sur - Display When Available @ Bovada Sports
Online Sportsbooks That Feature Betting Odds For Survivor
Online sportsbooks have branched far beyond odds on the Super Bowl or World Series. In fact, entertainment lines for TV shows such as awards shows, and reality shows, are some of the most popular betting lines in the world. As such, online sportsbooks will dedicate large sections of their site to the latest betting odds relating to these topics.

Bovada - Odds For Many Reality Shows Like Survivor, American Idol, Dancing With The Stars and more...
Bovada Sportsbook has one of the most extensive television show betting odds of any sportsbook around. They routinely form betting lines for the current shows going on. However, Survivor betting odds are not up at Bovada for the time being, because there are no live segments that are going on. Once the show gets down to the final vote, it is entirely possible that we will see betting odds to win the current season of Survivor. Other reality TV betting odds are up at Bovada during the year however.

BetOnline - Usually Offers Entertainment Odds That Other Bookmakers Will Not Touch
BetOnline is another online sportsbook that thrives in the world of television show and entertainment betting. BetOnline will feature all of the latest lines from shows currently airing with a live element of uncertainty surrounding it, Survivor included. BetOnline offers a great lifetime deposit bonus of up to $1,000 on every deposit made into a player's account. This comes via a 25% or likely a 15% deposit match depending on which deposit methods are used for the transaction. Please visit the cashier for more details about each bonus.
Top Online Sportsbooks For Wagering On Survivor
Rank
Top Betting Sites
New Player Bonuses
Rating
Visit

1

Bovada Sportsbook

50% to $250 On First Deposit

2

BetOnline Sportsbook

25% to $1,000 On Every Deposit

3

5Dimes Sportsbook

50% to $200 plus 20% to $500

4

SportsBetting.ag

25% to $1,000 On Every Deposit

5

100% to $200 On First Deposit
Odds To Win Survivor - The most commonly found odds for Survivor that you will see when they are out are the odds to win the show. This could come in a couple of different forms. It could be very generic odds, such as a male winner or a female winner. But then also, betting odds for Survivor could get into the specifics of contestants, establishing odds for each of them to win, or whoever is left for the live voting as the season finale.
Survivor Prop Wagers - These betting odds are essentially every other betting line that may be formed for Survivor. Examples can include the next location of the newest season before it's announced, or a number of other possibilities for a theme related to the show. These prop odds can come out at anytime during the year, for which we are always on the lookout to see if they are available.
Survivor didn't follow the model of any reality show prior to them because they were one of the first to bring this element of television to the American audience. Essentially filmed with no scripting, Survivor follows the contestants on a 40-day journey to outwit, outplay, and outlast the rest of the players in the game. Being tested by the environmental elements, as well as various challenges during the game, Survivor players hope to make it to the final 'tribal council', where they can win a $1 million prize.
Tribal councils are held every few days on the show, where players vote off one cast member, or sometimes multiple depending no any twists. The goal is to stay alive by not receiving any votes until the final show.
Players can win immunity from tribal counsel by winning challenges, and can also collect various rewards in the process, with the ultimate goal as being labeled the last survivor.
As for the show's success, it has been one of the highest ratings-getters for CBS during it's run, especially in the first few seasons. The fact that this show is going into it's 26th season should be enough to convince you of the show's sustained popularity... CBS would definitely put something else on during prime-time if Survivor was failing.
Past Winners - Survivor
The winners of Survivor don't secure any record deals or go on to world fame like some of these other competition shows we see nowadays but hey certainly get a nice paycheck for winning and some have had their lives forever changed. While these winners aren't household names, it hasn't kept them out of the spotlight or even off of other reality shows. For example Richard Hatch, 1st season winner, appeared on Celebrity Apprentice before doing a stint in prison for tax evasion.
Also, it's worth noting that famed college football & NFL head coach Jimmy Johnson made an appearance on the show as a contestant. While he didn't win, Johnson was definitely a notable name worthy of 'celebrity' status as a winner of multiple Super Bowls and national championships.
Survivor Winners By Season
Survivor: Borneo

- Richard Hatch

Survivor: The Australian Outback

- Tina Wesson

Survivor: Africa

- Ethan Zohn

Survivor: Marquesas

- Vecepia Towery

Survivor: Thailand

- Brian Heidik

Survivor: The Amazon

- Jenna Morasca

Survivor: Pearl Islands

- Sandra Diaz-Twine

Survivor: All-Stars

- Amber Brkich

Survivor: Vanuatu

- Chris Daugherty

Survivor: Palau

- Tom Westman

Survivor: Guatemala

- The Mayan Empire - Danni Boatwright

Survivor: Panama

- Aras Baskauskas

Survivor: Cook Islands

- Yul Kwon

Survivor: Fiji

- Earl Cole

Survivor: China

- Todd Herzog

Survivor: Micronesia: Fans vs. Favorites

- Parvati Shallow

Survivor: Gabon

- Robert "Bob" Crowley

Survivor: Tocantins

- James "J.T." Thomas, Jr.

Survivor: Samoa

- Natalie White

Survivor: Heroes Vs Villians

- Sandra Diaz-Twine

Survivor: Nicaragua

- Jud "Fabio" Birza

Survivor: Redemption Island

- Rob Mariano

Survivor: South Pacific

- Sophie Clarke

Survivor: One World

- Kim Spradlin

Survivor: Philippines

- Denise Stapley

Survivor: Caramoan

- John Cochran

Survivor: Blood vs. Water

- Tyson Apostol

Survivor: Cagayan

- Tony Vlachos

Survivor: San Juan del Sur

- Natalie Anderson