2020 Presidential Betting Odds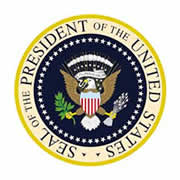 The 2016 presidential election may just now be coming to an end, but the United States Presidential Election of 2020 is already tentatively scheduled for November 3rd, 2020. Though we may have nearly four years until Election Day, some candidates of the Republican, Democrat, and Independent parties have been preparing since before the end of the 2016 National Conventions. The beginning of the race saw the Republican Party hosting 17 candidates that eventually dwindled down to a mere one- Donald Trump. We expect that the 2020 election will have an even larger playing field, seeing prior candidates with renewed campaigns and also new contenders to revitalize the party's platform.
Although the most current 2020 presidential betting odds are not yet available, we can assure you that there will be odds out on the primaries, caucuses, and debates that make up the race to the presidency. In the meantime, you can brush up on your political knowledge and read about the candidates we believe have a chance of being featured on the 2020 ballot. Check back frequently as we will update Entertainmentbettingodds.com as sportsbooks begin to post them!
Learn More About The 2020 Presidential Election ~ How To Bet On The Next U.S. President
Types of Presidential Betting Odds for the 2020 Election
Most bettors are under the misconception that presidential betting odds are limited to wagering on who will be the outright winner of the presidential election. In reality, there are several ways that you can bet on the 2020 U.S. Presidential Election to keep yourself occupied throughout the entire campaign. Here are the most common ways to place bets on odds related to the election.
Odds to Win Electoral Vote – Odds to win the popular vote are also one of the simpler aspects of the election to wager on being that you are voting on the outright winner. The popular vote is cast by the registered voters of each state rather than the Electoral College. There have been four times throughout U.S. history that the winner of the popular vote did not win the presidency, and we will see how well the popular vote betting odds matchup for the 2020 presidential election.
Odds to Win Popular Vote – Most online sportsbooks offer betting lines on which party will win the election. It usually comes down to Democrat vs. Republican, although every now and then an independent candidate will make the cut. These odds are posted year before the actual election, but the odds usually do not start to change drastically until about nine months before the election.
Odds on Winning a Particular Swing State – A major consideration for every political candidate is how to position themselves to win as many swing states as possible. Winning historical swing states such as Florida, Colorado, Nevada, Ohio, Iowa, and/or New Hampshire has proven to produce election altering outcomes in the past. Florida was crucial to the 2000 election which resulted in George W. Bush becoming the 54th president. Determining what constitutes a swing state changes with each election, but we can guarantee that online sports betting sites will have odds for Republicans or Democrats winning a particular state shortly before the 2020 election takes place.
Presidential Primary Odds – Before the official GOP and Democratic nominees are announced, candidates much have launched a successful enough campaign to win the primaries. There will be betting odds on each party's side as to who will win the majority delegate votes in the states where it really counts. In 2016 Hillary Clinton won Iowa by the smallest margin that the state had ever seen. If betting on the 2020 primary cycle is at all similar to the most recent round, we should expect to see a good deal of action.
Online Sportsbooks That Feature Betting Odds For 2020 Presidential Election
Many of the best online sportsbook feature presidential betting odds. As a matter of fact, the two internet betting sites listed below both already have odds for who will become the next President of the United States and which party will win the White House in November. The odds on these sites are accurate and are constantly being updated, so be sure to check back regularly to see where things stand.
Bovada Sportsbook
Bovada - For the Latest 2020 Presidential Election Odds
When it comes to the 2020 Presidential Election, Bovada is where you want to look for all of your political betting odds. The presidential race can change from day to day, and Bovada constantly updating betting odds to reflect these events is beneficial to bettors looking to get in on early action. Whether it be Electoral College votes, popular votes, or even which party is more likely to win the presidency, this online sportsbook will have you covered. There are also a wide variety of election props throughout the year, so be on the lookout during major events like the First Presidential Debate and the Democratic National Convention. More and more betting lines become available every day, meaning that you should sign up for Bovada now to start placing wagers on a variety of political odds. The online sportsbook is completely free to join, and Visa, MasterCard, and Bitcoins are all accepted deposit methods.
Top Online Sportsbooks For Betting On The 2020 Presidential Election
More About 2020 Presidential Election
Predicted 2020 Presidential Election Nominees
Based off of the candidates that ran in the 2016 campaign, and those that have entered the political scene since, we have a few predictions of who we may see running in the 2020 presidential race. As more candidates are solidified for each party, we will add them to the list along with their updated presidential betting odds.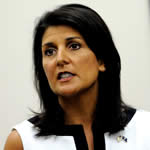 Nikki Haley - When Governor Nikki Haley delivered the Republican Address to the Nation, she eloquently described keeping the "American Dream" alive and how the White House would operate given a Republican Commander-in-Chief. The undertones of the speech highlighted her own experiences as a child of immigrants from India that built a successful clothing company from the ground up. Haley graduated with a BS in accounting from Clemson University that prepared her for her positions as CFO for Exotica International and Accounting Supervisor for FCR Incorporated. In 2004 Haley began her historic political journey where she became the first Indian-American to have a seat in the South Carolina State House of Representatives. After serving for 6 years as a Representative and then Majority Whip, Nikki Haley went on to become the Governor of South Carolina in 2010. Currently serving her second term, Haley has some of the highest approval ratings of any Governor in the United States, with Republicans at 71/18 and an almost unprecedented 40/42 with Democrats. This overall favor is sure to be reflected in the 2020 presidential betting odds for Nikki Haley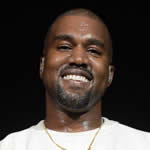 Kanye West - While it has yet to be determined if the music mogul and fashion designer will truly run in the next presidential election, we can say that 2020 election betting odds for Kayne West are already being featured in online sportsbooks. The 39-year-old rapper from Chicago made headlines when he announced his intention to run for president during the 2015 VMA awards, and since then we have seen a slew of tweets and what you could call endorsements from sometimes surprising sources. The Donald himself called West a nice guy and described his decision to run as "interesting" during an interview. The official twitter page of the Democratic Party sent the presidential hopeful a "welcome to the race" tweet shortly after his campaign declaration. Though West has himself stated that he is not one for politics but instead focuses on humanity, he has dipped into political waters in the past. In 2008, he was named as the spokesperson for the non-partisan organization Strong American Schools that worked to get current presidential candidates on board with improving the overall state of education in America. Avid listeners of Kanye West's music would also support the notion that many of his lyrics include political innuendos related to prison reform, racial relations, and even public health. While we cannot say for sure who will win the 2020 presidential election, online sportsbooks are already showing that Kanye West's is a clear underdog when it comes to 2020 presidential betting odds.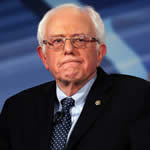 Bernie Sanders - Bernie Sanders was born in Brooklyn, NY in 1941 and has become known as a progressive leader in the Democratic Party. Sanders first attended Brooklyn College before graduating from the University of Chicago where he participated in his first major acts of civil activism. By 1981 the former filmmaker became the mayor of Burlington, VT, where he served from 1981 to 1989. After creating initiatives that developed the arts, youth programs, and environmental protection, Mayor Sanders quickly rose through the ranks to claim a seat in the House of Representatives. He stayed in this position for an unprecedented 16 years, the longest amount of time for any U.S. Congress member. Sanders is well-known for passing the greatest number of amendments while holding a position in Congress. Now serving his second term as the US. Senator for Vermont, Bernie has his eyes set on taking the presidency for the second go round. The #FeeltheBern movement was widespread across America in 2016, but not enough to earn the candidate a DNC nomination. The Bernie Sanders 2020 presidential betting odds are now looking more promising after the results of the most recent election, and we expect 2020 election betting lines to go more toward Sanders' favor.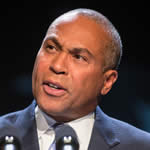 Deval Patrick, Massachusetts Governor (D) (2007-2013) - Deval Patrick's wagering lines for the 2020 presidential election could be a potential dark horse bet. Patrick is a man accustomed to overcoming long odds. After being raised by a single mother on the South side of Chicago, Patrick attended Harvard College where he graduated cum laude, attaining degrees in English and American literature. After taking a one-year hiatus, Patrick retuned to the Harvard School of Law to receive his Juris Doctorate degree. Upon graduation, Patrick practiced law as a member of the NAACP Legal and Defense and Educational Fund. His work against then-governor Bill Clinton prompted him to be appointed as the Assistant Attorney General once Clinton took office to start his political career. Patrick is the first African-American and 71st overall governor of the state. His candidacy should pick up speed should he decide to run.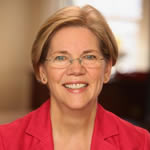 Sen. Elizabeth Warren (D-Mass.) - Warren began her political career in the late 70's after she began studying the difficulties surrounding the average middle-class family in America, and why they are more susceptible to declaring bankruptcy than other classes. She would study this topic for years, mostly focusing her efforts helping companies in debt, women, the elderly, and the poor. Warren built such a great reputation through her financial savvy that she was asked to be an adviser to the new National Bankruptcy Review Commission, in 1995. Her climb up the political ladder continued in 2008 as she was chosen to chair the Congressional Oversight Panel, which was tasked with overseeing the Troubled Asset Relief Program. While holding this position, Warren focused her efforts on holding banks accountable for their wrongdoings. Her impressive resume eventually led to Barack Obama choosing Elizabeth Warren as his Assistant to the President as well as a Special Advisor to the Sec. of the Treasury on the Consumer Financial Protection Bureau. In 2012, after a long and exhausting campaign effort, Warren was awarded a senate seat and was the first woman to be elected to the post in Massachusetts. Her history with the presidency doesn't stop there, in 2016 Warren was strongly considered for Vice Presidency under Hillary Clinton but ultimately was unable to secure the position. Her resume is as impressive as anybody, so she is an obvious choice as a candidate come election time. The 2020 presidential betting lines for Elizabeth Warren will be on par with the rest of the democratic nominees.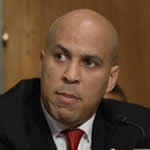 Sen. Cory Booker (D-NJ) - Cory Booker is still relatively young (47 Years Old) to be associated with the presidential odds 2020, but his resume and support speak for themselves. Booker began his political journey after he won a seat in the Newark, New Jersey City Council and put his focus on limiting drugs and violence within the city. In 2002, Booker ran for Mayor but did not gain the support he expected and ultimately lost the election. He didn't let that discourage him, though, Booker continued his war on drugs and violence and was even subject to an assassination attempt by New Jersey gang affiliates. The plan was thwarted by investigators but Booker made it clear that he will do anything to improve the value of life in New Jersey. People began to take notice, and by 2013, Cory Booker was now Senator Cory Booker as he was voted in as a New Jersey representative. Booker's name is starting to become more and more notable as he has made appearances on the Oprah Winfrey show, was a speaker at the DNC in 2012, and was even considered to be Hillary Clinton's running mate. Booker has accomplished so much in such a short amount of time and you can expect those accomplishments to continue through to the next presidential election. Cory Booker's presidential betting odds for the 2020 election should be among the highest in the Democratic Party.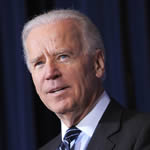 Former Vice President Joe Biden - Who is going to win the presidential election in 2020? That is a difficult question to predict but one name to look out for come 2020 is former VP, Joe Biden. In 1970, Joe Biden used his political science degree from Delaware and his law degree from Syracuse to become a part of the New Castle City Council, in Delaware. He served as a councilman for a couple of years before running for US senate in 1972. Biden was only 29 years old at the time and was said to be quite the underdog, but after a terrific campaign, Joe Biden won the election becoming the fifth youngest United States senator ever. Biden held his seat from 1973 all the way until 2009, and during his time he built a reputation as being an expert in foreign policy and even served as the chairman of the Committee on Foreign Relations. During his senate years, Biden also attempted a run at presidency twice (1987 and 2007). He would ultimately drop out of both elections without much recognition. 2007 wasn't a complete loss, though. After Barack Obama locked up the democratic nomination he selected Biden as his running mate. He would go on to be Obama's vice president for both of his terms in office and over that time built a greatly respected reputation for himself. Biden will be in his late 70's when the next election rolls around but with the obvious ambition to one day become president, Joe Biden's 2020 presidential betting odds should make him one of the favorites to win the democratic nomination.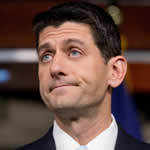 Rep. Paul Ryan (R-Wis.) - As the current Speaker of the House and prominent Republican Party member, Paul D. Ryan has been in the presidential spotlight ever since running as Mitt Romney's VP in the 2012 election. Paul Davis Ryan was born on January 29th, 1970 in Janesville, Wisconsin. Mr. Ryan earned two Bachelor's Degrees from Miami University in 1992, one in Economics and the other in Political Science. Mr. Ryan would immediately begin his legislative career as an aide to Senator Robert Kasten, before becoming a Legislative Director for Senator Sam Brownback. His own political career began in 1998 when he ran for the office of Representative for Wisconsin's 1st Congressional District and won. He has held the position of Representative ever since. All throughout the 2016 election cycle, it was speculated that Paul Ryan would run for the presidency, but these speculations never came to fruition. Now with an almost guaranteed re-election as the Representative to Wisconsin's 1st Congressional District and as the incumbent Speaker of the House of Representatives, Ryan is perfectly poised to begin setting the stage for his 2020 Presidential campaign. He was elected to the position of Speaker of the House in late 2015 after Mr. Boehner stepped down. He is the 54th Speaker of the House. He currently serves on the Joint Committee on Taxation as the Chair. If Paul Ryan runs in 2020 and is elected, he would become only the second Catholic to serve as POTUS.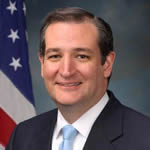 U.S. Senator Ted Cruz, Texas (2012-present) - The first Hispanic-American Senator from the state of Texas ran a solid campaign during the 2016 Republican primary elections and is considered to have strong 2020 presidential betting odds. A native of Houston, Cruz graduated with a degree in Public Policy from Princeton in 1992 and received his Juris Doctorate from Harvard Law School in 95'. His political career began in 1999 when he served as a domestic policy advisor for the George W. Bush campaign. He was appointed as the associate deputy attorney general in the United States Department of Justice once the Bush administration began. He later went on to win his Senate seat in 2012 by defeating Lieutenant Governor David Dewhurst in what was later described as "the biggest upset of 2012" by the Washington Post. Since being elected, the Senator has sponsored 25 bills ranging from those that punish fugitives and felons who buy illegal firearms to bills that allow for states to require proof of citizenship for voters to register during federal elections.
How To Read Presidential Betting Odds
There are three primary types of odds that a prospective bettor will see when placing a bet – American, fractional, and decimal. The goal of each is to inform the player of their expected payout based on a $100 bet. Typically, the odds that you will find will be American on traditional sportsbooks. In the event you run into the other options, understanding how to read and convert the odds into a format you are comfortable with is crucial to your success.
American Odds Explained
+/- symbols represent the favorite and underdog of an event. A negative integer means that the person it is attached to is the favorite. Conversely, if a positive sign is attached to a person that would mean the candidate is the underdog. The favorite shows how much you would have to wager in order to win $100. The underdog shows how much you would win for placing a $100 bet. The example below should help make the idea clearer.
Marco Rubio +110
Paul Ryan -110
In the given straight bet scenario, Paul Ryan is the favorite to win the election. Players would have to place a wager of $110 for a chance at a total payout of $210 (This includes the $110 that you just won and the $100 risk amount). If Ryan wins, then the outright winner of the bet is whoever placed their money on him. If Rubio were to win, the person who bet on him wagering $100 would subsequently win the $100 for a total payout of $210.
How Would Someone Read Fractional Presidential Odds?
Fractional odds get a bad rep because they don't directly state the required risk amount in plain form. Instead, as the name suggest, the odds are put in fraction form. To read these, simply add a zero to the bottom number to determine the amount to be risked and the numerator will represent the potential payout. If the fraction's value is one or more, the bet is for the favorite. If the value is less than one, then you are wagering on the underdog. The following example should provide a clearer understanding:
Electoral College Votes
Hillary Clinton 276o (10/11 or 10 to 11)
Donald Trump 225u (11/10 or 11 to 10)
The totals bet in the example is asking for the over/under on the number of total electoral votes per candidate. Trump getting less than 225 electoral votes is the favorite. If you place $100 on "the Donald", it means you expect him to get less than 225 total votes. If the election ends with him having 224 or less, then you will be paid $110 for winning the wager plus the original $100 bet for a total of $210.
Hillary would need to receive 277 votes or more to cover the line. For a $110 wager, players would win $100 if Clinton was to become president, taking home $210 total. The payouts are the same for both wagers, but the risk amount is different because of the way the fractions are set up.
Why Aren't Decimal Presidential Betting Odds Popular in the U.S.?
Decimal odds are rare to see on sportsbooks that accept American players. They are more likely to be seen on a one of the site's frequented by international players. There are instances where they will show up, making them just as important to understand as the other two. The rules are just as easy to grasp. Simply multiple your total risked amount by the odds to figure out your potential payout amount.
Corey Booker - 1.85
Elizabeth Warren - 1.75
Favorites have lower numbers than underdogs because when multiplied they produce a smaller payout. Favorites and underdogs are afterthoughts using decimal odds because the only purpose is to let you know your payout. In our example, Corey Bookers 1.85 odds will pay out $185 on a $100 bet (1.85 X 100 = 185). On the other hand, a winning bet for Elizabeth Warren would only garner the bettor $175 on her odds (1.75 X 100 = 175).