Puppy Bowl XIII Betting Odds
For quite some time, a singular television event airing on a Sunday afternoon in early February has swept the nation. Grown men and women gather together to watch this televised competition between two worthy opponents, with rivalries that pit friend against friend in a showdown for total domination. Not to mention, everyone's rooting for their favorite fluffy player.
Current Betting Odds for Puppy Bowl XIII
That's right, I'm talking about the Puppy Bowl. What, is there something else happening this Sunday?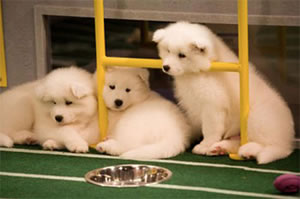 Airing on Animal Planet at 3 pm EST/12 pm PST, Puppy Bowl XIII will premiere at the same time on both coasts. Starring your favorite furry teams, Team Ruff and Team Fluff, the Puppy Bowl features canines from 34 different animal shelter from 22 different states and Puerto Rico. Each superstar is available for adoption, and you can check out Animal Planet's website to see which pups come from where.
And just like all great American pastimes, there are odds on who will win and which furry friend will be victorious. Currently, Team Ruff is favored by 7 ½ points over Team Fluff. Puppy Bowl XIII is non-discriminatory, and features both male and female pups competing for title of MVP – Most Valuable Puppy, that is. Oddsmakers slightly favor a male victor at -110, but the underdogs (no pun intended) are close behind at -130.
Other lines include the age of the prize-winning pup, and oddsmakers are actually favoring an older dog, giving the nod to the over 15 ½ week grouping. You can guess the starting letter of the MVP's name A-N or O-Z, with even lines on who will come out on top. Currently, a mixed breed is favored to win the title over a purebred pup, put that's just a numbers game, as most of these cuties are a combination of several adorable breeds. The stakes are much higher this year, as this is the first year of the newly instated Lombarky trophy.
While some fans insist that the Patriots have the most attractive team, featuring hotshot Julian Edelman or ol' reliable, Tom Brady, others insist that it's actually the dreamy Tevin Coleman from Atlanta who gives them the biggest run for their money. Really, though, it's the wide retrievers and Labrador linebackers of Teams Ruff and Fluff who put these discussions to rest. I mean really, who else could possibly win when there's a Pomeranian/Husky mix named Alexander Hamilpup in the running?
Other players who might just steal your heart include Team Fluff favorite Lucky, a three-legged Terrier from Tennessee, and Foster, a Bernese mountain dog mix from Illinois who's starting for Team Ruff. You can see the entire starting lineup on Animal Planet, along with the second string that includes page after page of absolute adorableness.
So, before you tune in to watch the Atlanta Falcons take on the New England Patriots, set your DVR for what promises to be the cutest football game you've ever seen. If you happen to miss out, no worries. The Puppy Bowl will air for ten hours, with limited programming in between.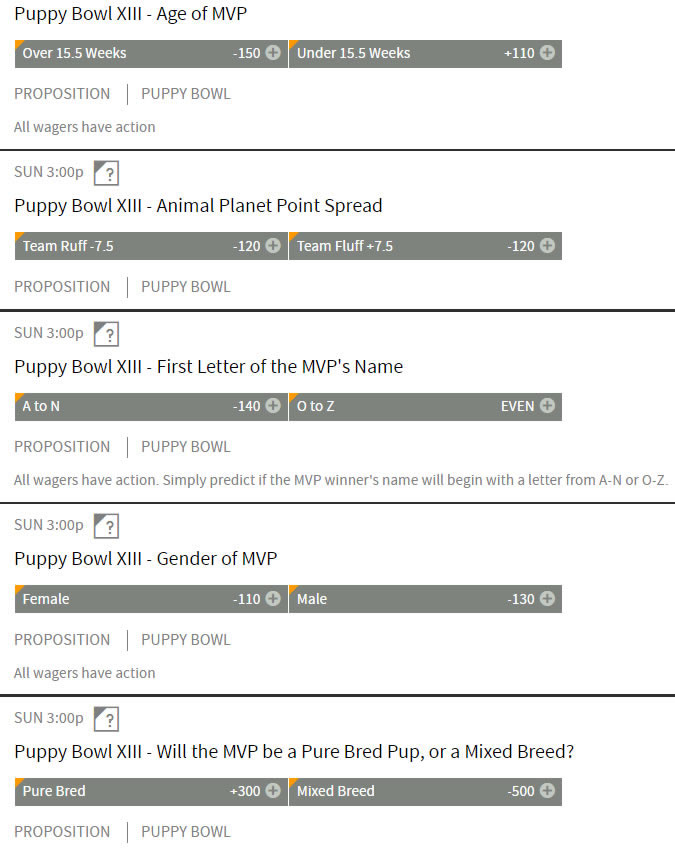 Top Online Sportsbooks For Betting On Reality Television