2019 Oscars Betting Odds – Betting On The Academy Awards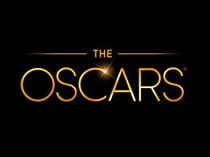 The 2019 Oscars mark the 91st celebration of the iconic show and yet another opportunity for betting on the Academy Awards. This edition will be held on Feb. 24, 2019, at Hollywood & Highland Center in Hollywood, and broadcast live by ABC. The ceremony will be produced by Oscar-winner Donna Gigliotti and co-produced by 14-time Primetime Emmy Awards winner Glenn Weiss. Those betting on 2019 Oscars odds are most concerned with their favorite films and actors, but being entertained throughout the process makes the experience even better. Each year, viewers can look forward to a celebrity host and a star-studded team of presenters.
Oscar nominations are based on various categories, covering every aspect of the filmmaking industry. Academy Awards betting odds can be based on producers, actors, directors, designers, writers, and other key players. Offshore sports betting sites give fans of awards shows the opportunity to wager on each and every category that will be represented throughout the night. It can all be a lot to keep track of, which is why we have handled the legwork for you. Keep reading to learn more about what you can bet on for the 2019 Oscars, and find out the best sites for entertainment betting odds.
Which Oscar Nominees Can I Bet On?
With most people only focusing on their favorite films and actors/actresses, the actual number of Oscar nominees is usually an afterthought. In reality, Oscar nominations are divided amongst 24 uniquely different categories. While all of these categories may not be present, online sportsbooks do an excellent job at posting a wide range of Academy Awards betting odds. As with any type of wagering, there are favorites and underdogs posted for each category. In the case of 2019 Oscars betting odds, here are some of the categories that are expected to see the most action:
The odds to win Best Supporting Actor/ Actress is fittingly the second-most popular Academy Awards betting category. We all love to see the underdog win, and this category gives the runner-ups to the leading role the recognition they deserve. Supporting actors and actresses play a major part in the overall success of a film, which is why the Academy nominates ten (five women, five men) of the most instrumental supporting players. You are guaranteed to find Best Supporting Actor/Actress odds at every entertainment betting site.
Having the right actor or actress in the leading role is critical to the overall success of a film. The Academy Awards odds for Best Actor/Actress in a Leading Role is always one of the most highly anticipated nomination categories of the night. While any Oscar win is a major accomplishment, winning this award often represents the pinnacle of an actor or actress' career. There is no doubt that every nominee is worthy, but the Academy selects just one actor and one actress for the honor.
The betting odds for Best Picture are unique for a few different reasons. First and foremost, you are wagering on a picture as a whole rather than a specific person. Furthermore, the nominations category features a larger pool, with up to ten films in the running for the coveted Oscar. Movie buffs that have seen all of the latest films generally prefer this category, as the award represents a culmination of all the other nomination types. For the last 45 years, the Academy Awards show has concluded with the Oscar for Best Picture.
Best Adapted Screenplay Betting Odds
The odds for Best Adapted Screenplay are also featured at the leading entertainment betting websites. Here's how it works: the Academy bases its nominations off of how well a film either (A) reimagines a classic story or (B) transforms an existing written work into film. You will also find that sequels are included in this category, as they are adaptations of an original story. The Academy Award is given to the writer of the screenplay, and it is one of the original categories from 1929.
Where Can I Find The Betting Odds For The 2019 Oscars?

The Academy Awards are held only once per year, so you don't want to miss out on the opportunity to wager on the 2019 Oscars. Betting on the Academy Awards is a way to make watching the awards show even more fun, and online sportsbooks make sure that there is plenty to wager on. For the best 2019 Academy Awards odds, you can visit any of the online sports betting sites below:
Bovada Entertainmnet Betting
Bovada - Bet On Almost Every Oscars Nomination Category
Bovada is the leading site for entertainment betting odds, posting 2019 betting odds on the Oscars well before the majority of sites. The online sportsbook features odds for Best Supporting Actor, Best Actress in a Leading Role, Best Screenplay, and more. With 50 or more proposition bets to choose from, those watching and wagering on the 2019 Academy Awards will never run out of options.
Bovada also has one of the best mobile betting platforms around, letting bettors take their bets with them wherever they go. This means that you can bet on the Oscars right from your living room or while watching your favorite TV shows. With no download required, you can just log right in, make a quick credit card deposit, and start wagering on the 91st edition of the Academy Awards. Don't forget that its never too soon to start wagering at Bovada, you can start well before February!
BetOnline Entertainmnet Betting
BetOnline - 2019 Oscars Betting Odds For All USA Players
BetOnline is one of the few entertainment betting sites that accept players from all 50 states, and it also happens to be a popular site for Oscars odds. Just as there are numerous awards presented at the Academy Awards, viewers will also find all kinds of Oscars proposition bets at BetOnline. You can easily put money on your favorite actor, actress, screenplay, costume designer, makeup, music, and more from nominated films. The entertainment betting odds at BetOnline are just as varied as the nominations themselves.
For those that are new to wagering on the Academy Awards, it is very simple to get started. The first step is to make an account and a quick deposit with the online cashier. You can use a Visa or Mastercard, but some players even use Bitcoin, MoneyGram, and other accepted funding methods. There are also bonuses that can be claimed, such as the 50% Welcome Bonus with code BOL1000. Your bonus cash can be used to bet on the 2019 Oscars, reality TV shows, political odds, and more!
Top Online Sportsbooks For Wagering On 2014 Academy Awards