Betting Odds For America's Got Talent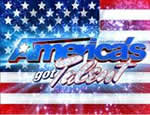 If you know anything about sportsbooks on the Internet, you know that they often provide betting odds on political and entertainment events as well. Now that reality TV contests are all the rage, it is not uncommon to find online sportsbooks that have betting on reality TV shows. In fact, odds to win America's Got Talent are relatively easy to find online as the show advances into its latter stages.
On this page, we're going to show you all about the kinds of odds that are formed for this popular contest TV show, explain the different types of bets available for the show, and help you figure out which online sports betting websites you should consider using to place real-money bets on the competition.
Learn More About "America's Got Talent" ~ Find Out How To Bet On America's Got Talent Online
America's Got Talent Season 9 Betting Odds & Latest News
Magician Mat Franco was crowned the winner during last night's America's Got Talent finale. The night featured the Top 6 performing duets with their idols. The best performances of the night included singer Emily Rose, who hit the stage with Cyndi Lauper to perform True Colors. The two sounded great together as did the young and impressive Quintavious Johnson and Jennifer Hudson. Their performance was spine tingling, but not enough to win Johnson the season.
Shockingly Johnson came in 5th place ahead of 6th place winner Miguel Dakota. Sons of Serendip managed to secure 4th place with Acro Army, who performed a great collaboration with Travis Barker, coming in 3rd. In the end it was Mat Franco's name that Nick Cannon announced as the $1 million dollar winner of the season, leaving Emily Rose to 2nd place.
Odds To Win America's Got Talent Season 9 - Display When Available @ Bovada Sports
Odds to Win America's Got Talent - America's Got Talent is another in a long series of TV contest shows that have found a big audience. Based on a show from the UK (called Britain's Got Talent), America's Got Talent is more than a singing contest (like American Idol or The Voice), so the betting odds for the show are a little bit different. Yes, you can still bet on who you think the overall winner will be - those odds first appear after the first episode and are altered as the season moves on based on the performance of the contestants. But there are plenty of other ways to be ton the country's most popular talent contest.
Prop Odds for America's Got Talent - Prop bets are any wagers on things besides the outcome of a contest. In sports, prop bets range from which country's national anthem will take longer to play (seen often during the Olympics or the FIFA World Cup) to which team will be the first, or last to score. The same kinds of bets are available for America's Got Talent - especially popular are head-to-head prop wagers, where you bet on which of two contestants will earn a better score for a particular episode of the show. Look for prop bets on America's Got Talent at online sportsbooks to add a little excitement to your weekly viewing of America's Got Talent.
Sportsbooks That Release Betting Odds For America's Got Talent
entertainment betting odds sections, customers may be a little overwhelmed with their various options in terms of how and where to bet on their favorite reality TV shows. We've done the hard work for you, finding the best two sites for bets on America's Got Talent.
Bovada Sportsbook
Bovada - First Deposit Bonuses Up To $250 w/ 50% For Anyone That Wants To Wager On America's Got Talent
Designed with the US sports and entertainment bettors in mind, Bovada takes advantage of the popularity of AGT offering a wide variety of both straight and prop bets for this hugely popular reality TV contest show. Even better, if you join Bovada, your first deposit is eligible for a 50% deposit match worth up to $250. The lineup of Bovada's betting varieties and odds for AGT is tough to beat, and with deposit methods aimed at American gamblers, US fans of America's Got Talent should look no further than Bovada sportsbook to place wagers on America's Got Talent, all their other favorite reality shows plus bet on beauty pageants, awards shows, and other current events.
BetOnline Sportsbook
BetOnline - All Bettors Receive 25% to $1,000 Whenever Making A Deposit... Good For All Deposits!!!
You may normally think of BetOnline as a sports betting site, but they have a huge list of entertainment and TV bets to choose from as well. BetOnline is famous for their "lifetime deposit match" guarantee, whereby all of your deposits to the site are eligible for a 25% match up to $900 for the entire life of your membership at the site. BetOnline is adding more and more entertainment betting odds all the time, and since America's Got Talent is getting great Nielsen ratings, it's no surprise that this site offers all the lines and prop bets for reality tv shows you'd expect from the best entertainment betting books in the world.
Top Online Sportsbooks For Betting On America's Got Talent
Unlike the vast majority of reality TV contest shows, America's Got Talent is open to performers of all kinds: singers, dancers, magicians, comedians, performers of all ages in all genres all compete against each other for a prize of $1 million and the headlining act in a show on the Vegas Strip. America's Got Talent debuted in June 2006 for the summer television season. Since then, seven groups of contestants have competed, and the show has consistently turned in solid TV ratings.
America's Got Talent Judges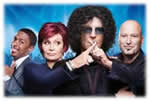 The judges of America's Got Talent have changed a few times but season 9 will start to show stability as all of the cast from season 8 will return. That means Howie Mandel, and Howard Stern will return, in addition to being joined by Melanie Brown, formerly of the Spice Girls, and supermodel Heidi Klum. These judges are expected to produce another resurgence in TV ratings. The mix of personalities should be exciting for the upcoming season in the summer of 2014.
Past Winners - America's Got Talent
Unfortunately for the producers of America's Got Talent, none of the shows past winners have made it particularly big in the entertainment industry. Take a look at this list of all past winners of America's Got Talent but please do not judge these performers just because not many have gone on to have big careers...there is a lot of talent and creativity within that list of winners!
Season 1:

Bianca Ryan

Season 2:

Terry Fator

Season 3:

Neal Boyd

Season 4:

Kevin Skinner

Season 5:

Michael Grimm

Season 6:

Landau Eugene Murphy

Season 7:

Olate Dogs

Season 8:

Kenichi Ebina

Season 9:

Mat Franco