'Old Town Road' Debate Opens New Wagering Opportunities
The song 'Old Town Road' was originally released in December of 2018 by music artist Lil Nas X.
The song climbed to 15 on Billboard's Hot Country Songs last month, before the song was taken down by Billboard Magazine for not classifying into their country music genre.
The song now sits at the number 1 spot on the Billboard Hot 100.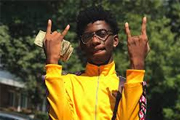 The music industry giant "Billboard" and artist Lil Nas X have been caught in the middle of a debate between music lovers at all levels, sparking interest among bettors as well.
The debate comes after Lil Nas X's hit song 'Old Town Road' was removed off of the Billboards Hot Country Songs list because according to the company it "does not currently merit inclusion". The song reached No. 15 last month before it was taken down.
In a statement given to Rolling Stone Magazine, Billboard wrote "When determining genres, a few factors are examined, but first and foremost is musical composition. While 'Old Town Road' incorporates references to country and cowboy imagery, it does not embrace enough elements of today's country music to chart in its current version.
After the song was removed, country music star Billy Ray Cyrus teamed up with Lil Nas X to record a remix of the song in the hopes of giving it more country elements to put it back on the chart.
"It was so obvious to me after hearing the song just one time. I was thinking, what's not country about it," Cyrus tweeted.
The song has since climbed its way up to No. 1 on the Billboard Hot 100 and has garnered support from other celebrities, most notably from actor Will Smith.
Smith posted a video on his Instagram using visuals from his 1999 song 'Wild Wild West' and audio from 'Old Town Road'. He captioned the post with "Y'all call me when you're ready to shoot the video." Lil Nas X responded to the post by simply commenting "NO F*CKING WAY."
These recent events have given popular betting site Bovada the ability to offer bettors odds on three different scenarios:
Will 'Old Town Road' make it onto the Billboard Hot Country Records Chart In 2019?
Will Lil Nas X have a song appear on the Billboard Hot Country Songs Chart in 2019 Other than 'Old Town Road'?
Will Will Smith Appear in the video for 'Old Town Road?'
The story is still developing and Bovada continually updates its odds when it gains new information.
In February of this year, New Jersey sportsbooks offered odds on the Academy Awards, which was the first time a land-based sportsbook offered betting opportunities for an event happening in the entertainment industry.
However, entertainment betting odds for the song's return to the country music charts are not offered by land-based sportsbooks at this time.
Top Online Sportsbooks For Entertainment Betting