Vegas Odds For 2014 Academy Awards - 2014 Oscars Betting Lines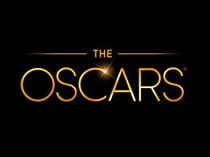 2017 features the 89th annual Academy Awards. This incredible show will take place on February 26th, at the Hollywood Dolby Theatre. Broadcasting begins at 7 pm EST on ABC. The Academy Awards, affectionately dubbed "the Oscars" after the golden statuette, will be hosted by Jimmy Kimmel, who will work in tandem with the star-studded lineup of presenters, including Leonardo DiCaprio, Halle Berry, Samuel L. Jackson, Scarlett Johansson, Shirley MacLaine, and so many more.
With 25 categories honoring the best in the film industry, the Academy Awards shine a light on every facet that goes into motion pictures. As with everything in the Entertainment industry, there are betting odds available on which film, actors, directors, and members of the production team will be victorious. Below, we'll go over the categories that have betting odds already up, along with reviews of two of the best sportsbooks with Academy Awards entertainment betting odds.
What Academy Award Categories Can I Bet On?
There are 25 different categories of Academy Awards, 16 of which can now be wagered on at Bovada sportsbook. Below, we'll go over a couple of the more popular categories, and some of the favorites and long shots in each. We'll also attach screen shots of the lines each category currently has on them. To find the full list, though, head on over to Bovada Sportsbook. There, you'll find every line you're looking for, plus a little extra, just to keep things interesting.
While everyone looks to the main character to carry a movie, the entirety of this responsibility does not fall solely on them. The job done by actors and actresses in a supporting role can often make or break a movie just as surely as the main character can. To recognize the hard work, effort, and dedication it takes to succeed in a supporting role, the Academy nominates the five most deserving actors and actresses.
In the Best Supporting Actor category this year, Mahershala Ali of Moonlight, Jeff Bridges of Hell or High Water, Michael Shannon of Nocturnal Animals, Lucas Hedges of Manchester by the Sea, and Dev Patel of Lion have all been honored with nominations. Ali's performance in Moonlight has deeply impacted audiences all across the globe, and have put him ahead in the running by a hair, followed closely by Jeff Bridges' moving performance in Hell or High Water.
For our supporting actresses, the group features Viola Davis for Fences, Michelle Williams in Manchester by the Sea, Naomie Harris in Moonlight, Nicole Kidman for Lions, and Octavia Spencer in Hidden Figures. Ms. Davis blew audiences away with her touching and heart-rending performance in Fences and is expected to easily take home her first Academy Award. This is her third nomination.
The Academy Award for Best Actor and Actress in a leading role is the highest honor for anyone in the profession. Some of the absolute best actors and actresses in the business have never won. This year, the Academy has chosen to honor 5 of the most deserving Actors and 5 of the most deserving Actresses in Hollywood. Each is deserving, but only one will come out victorious.
The Leading Actors nominated for this year's Academy Award are Casey Affleck, Denzel Washington, Ryan Gosling, Andrew Garfield, and Viggo Mortensen. Casey Affleck, the younger brother of Ben Affleck, is nominated for Manchester by the Sea. This is his second nomination. Denzel Washington, no stranger to the spotlight, has been nominated for the seventh time. If he wins, he'll be earning his third Oscar. Both are favored over their other competitors. Viggo Mortensen, in Captain Fantastic, is the longshot here, as his is the only film in the bunch that has not been nominated for anything else. This, of course, has no bearing on his performance.
In the Best Actress category, there are quite a few familiar names. Emma Stone, Natalie Portman, and Meryl Streep have all been nominated for an Oscar this year. Isabelle Huppert and Ruth Negga are both being honored by the Academy for the first time this year. Emma Stone's standout performance in La La Land has propelled her to the top of this category, with Natalie Portman's depiction of former First Lady Jacqueline Kennedy Onassis in Jackie following close behind. Huppert's performance in Elle and Negga's performance in Loving have both blown crowds away, while Streep continues to take the world by storm, this time for her performance in Florence Foster Jenkins. This category is closer than most, but Stone is expected to get the nod and take home her first Golden Statuette.
In the past year, there have been many movies that moved audiences. While certain categories of the Academy Awards are limited to four or five nominees, Best Picture allows up to ten films to be nominated. This year, nine worthy motion pictures have gotten the nod. Leading the group are La La Land and Moonlight. Also nominated are Hidden Figures, Manchester by the Sea, and Fences, movies that have left many a crowd with glistening eyes at the end. Lion, Hacksaw Ridge, Arrival, and Hell or High Water round out the rest of the nominated films. Each is worthy and deserving, but experts are predicting that it will come down to the hard-hitting coming of age story, Moonlight, or the whimsical, feel-good musical, La La Land.
Best Adapted Screenplay Betting Odds
There are two different ways to be nominated for the Best Adapted Screenplay. You can either find an original way to spin an already established story – i.e., red riding hood, but the wolf is the victim. Or, you can adapt a novel, play, or short story into a film. This year, five films have stood out from their peers in this category. The nominees are Moonlight, Arrival, Hidden Figures, Lion, and Fences. Hidden figures is an example of an adapted novel, while Moonlight is a new outlook on a coming of age story. Moonlight's raw and honest portrayal has many believing it is the favorite to take home the little golden statuette, but every movie in this category has a fighting chance to win.
Where Can I Find This Year's Academy Awards Betting Odds?
If you're convinced that you know exactly who's going to win Best Actor or if you're sure that the dog is going to take home best picture this year, why not put some money on it? Betting on the Oscars is completely legal in all fifty states, and is relatively simple and convenient to do. For the best odds on the Oscars, you'll want to check out one of the books we recommend below. These online betting sites always have the most lines for entertainment events like the Academy Awards, and also provide the speediest payouts and the most reliable online betting.
Bovada Entertainmnet Betting
Bovada - Features Odds For All Categories Of Awards Handed Out At The Oscars
Every year, the best of the best gather together to celebrate the achievements of their peers. The Academy of Motion Pictures Arts and Sciences awards 25 deserving Actors, Actresses, Directors, Producers, and Crew Members with the highest honor in the business – a 34 cm statuette affectionately called Oscar. If you're a movie buff, there's nothing better than hunkering down and watching your favorite celebrities get honored – except perhaps, cashing in on those honors. At Bovada, you can easily win a lofty sum of money for correctly predicting who will win in each Academy Award Category.
Bovada sportsbook has been bringing online bettors lines on entertainment for nearly twenty years. Currently, they have the largest online selection of Academy Awards betting lines, but throughout the year they'll consistently have odds on nearly every other award show that's televised. If you can't find the lines on Bovada, you won't find them anywhere else.
Bovada also provides a mobile betting app, for all you mobile bettors. So it doesn't matter if you're watching the Oscars at home or head over to a friend's house to watch the big show. You can pull Bovada up on any smartphone or tablet. Bovada is compatible with all mobile devices, as it is a browser-based app. Everything you do on the computer can be done from your smartphone or tablet, so you are never limited. Head over to Bovada now to try everything out for yourself.
BetOnline Entertainmnet Betting
BetOnline - Timely Oscar Odds for Cinema Wagering Fans
For a variety of wagers on all of your favorite entertainment events, BetOnline should be your first stop. This online betting site had some of the very first betting lines on the Academy awards for its players. For this year's Oscars, BetOnline has provided a number of propositions for the much-anticipated awards show.
At BetOnline, you can wager on anything from Best Actor to Best Picture. They have some of the most competitive lines, but what really makes them stand out is their adjustable wager limit. If you see a line you'd like to wager on, but want to put a little extra on it, simply contact the book through one of their three lines of communication – live chat, toll-free phone number, or email.
Once you give them a little extra information, they'll be willing to raise the wager limit for you, so that you can place the wager you want to place. If you're not sure who is going to win, but you don't just want to Enie-Meenie-Minie-Moe the whole thing, head over to BetOnline's useful links tab. There, you'll find a wealth of knowledge, including their articles section. Those are better than People, Cosmo, and GQ all together for helping you choose which film or person will win an Oscar. All of your Academy award betting needs will be met and then surpassed at BetOnline.
Top Online Sportsbooks For Wagering On 2014 Academy Awards