Vegas Odds For 2014 Academy Awards - 2014 Oscars Betting Lines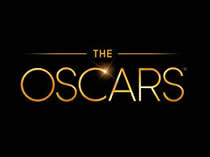 Every actor, director, screen play writer, costume designer, or whatever area of film they may be in has the ultimate goal of giving an acceptance speech with a golden trophy in their hand at the 2014 Academy Awards Ceremony. It's the highest honor that one can achieve in the motion picture and film industry, and is something that only a few achieve in their lives. There is no doubt that the Oscars are special, and for this reason, the broadcast of the 2014 Academy Awards is going to be very special as well.
The 2014 Oscars might very well be the most popular awards show in the world for the entertainment industry, because it recognizes talent from all over the globe. There are a variety of categories and aspects of film that are awarded on the night, making for an evening that is one of a kind.
Whether you would expect this or not, betting on the Academy Awards is extremely common, and is a huge event when it comes around to betting sites. Online sportsbooks and entertainment betting sites take a lot of time and effort to form 2014 Oscars odds, because let's face it, people like to bet on these nominees!
Where To Bet On The 2014 Academy Awards ~ Current News & Betting Lines For The 2014 Oscars
2014 Academy Awards Betting Odds & Latest News
Buzz surrounding the 2014 Oscars is beginning to grow as the annual awards show gears up for its live March 2 telecast with host Ellen DeGeneres scheduled to headline the show. The Academy has announced several nominees that will be recognized at the event. Actors Angela Lansbury, Steve Martin and costume designer Piero Tosi will all accept an Academy Honorary Award with Angelina Jolie set to receive the Jean Hersholt Humanitarian Award for her work with numerous charities.
There are several films that have landed on the predictable winners list in the eyes of many Hollywood critics. The space thriller "Gravity" with Sandra Bullock and George Clooney from director Alfonso Cuarón has been declared a hot contender. "12 Years A Slave" has received critical claim for its exploration of slave trading in the US. The movie won't hit theaters until January. Other strong contenders include the Coen brothers' drama "Inside Llewyn Davis" with Oscar Isaac and Carey Mulligan, and director Martin Scorsese's "Wolf of Wall Street." Additional predictions are sure to come as the 2013 window closes on this year's box-office.
Newly released betting odds for the 2014 Oscars reflect the nominations that were revealed on January 16th, 2014. Check out the odds to win many of the top categories on the night. Leading the way is the Best Picture category, where 12 Years A Slave is the runaway favorite at 2/11. Check out the other payouts + more, below.
2014 Oscars Betting Odds - Found at Bovada Sportsbook 2/25/2014

You don't have to look very hard to find betting odds for awards shows like the 2014 Academy Awards when they come out. They will be readily available. But for the best betting odds available for the Oscars, check out the site we have listed below and reviewed for you.

Bovada - Usually Features Odds For All Categories Of Awards Handed Out At The Oscars, Some Weeks Ahead
Bovada should be your No.1 source for all betting odds for the Academy Awards. They have a complete list of the big awards for the night, and even come out with some of the lesser-known awards as well. There is an online betting site around that does more with Oscars odds than Bovada, so you will certainly want to check them out when Oscar season is near.
Beyond just having Oscars odds, Bovada typically covers all forms of entertainment betting lines from shows like Dancing With The Stars and even other awards shows like the Grammys. There is no shortage of betting odds available here and they are not always sports-related. Check out this betting site any time you want to know if odds are available for something. If they are... chances are that you will be able to find them right here.
Top Online Sportsbooks For Wagering On 2014 Academy Awards
Rank
Top Betting Sites
New Player Bonuses
Rating
Visit

1

Bovada Sportsbook

50% to $250 On First Deposit

2

BetOnline Sportsbook

25% to $900 On Every Deposit

3

5Dimes Sportsbook

50% to $200 plus 20% to $500

4

SportsBetting.ag

25% to $900 On Every Deposit

5

JustBet Sportsbook

Up To 50% Bonus To $1,250

6

100% to $200 On First Deposit