Vegas Betting Odds For 2013 Academy Awards - 2013 Oscars Favorites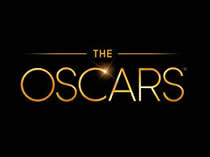 The Movie and Film industry's greatest night, the Academy Awards, is the annual show honoring the best in the industry for the year prior. In 2013, the 85th Oscars will take place on Sunday, February 24th and will be shown on ABC at 7pm ET / 4pm PT.
There is little doubt that this is one of the biggest, if not the biggest, awards show in the entire world. Dozens of categories for the best in film will be announced. It's an achievement just to be nominated, but to win vaults the person or film into rare company.
With the popularity of the Oscars, the oddsmakers and sportsbooks for betting on entertainment odds get in on the action as well. In fact, Academy Awards betting odds might be more popular and sought after than you might think. Online betting sites will form odds on the chances that a film or person has to win for the category in which they are nominated.
There are even Oscars wagering parties similar to what you would see with the college basketball tournament and brackets that follow! On this page, find out the different odds available for the 2013 Oscars, as well as where you can find these betting lines to place real wagers on them. In addition, we have some of the latest odds for major categories available leading up to the show.
Where To Bet On The 2013 Oscars ~ Current News & Betting Lines For 2013 Academy Awards
How To Wager On The Oscars
Now that you know that betting odds for the Oscars are available, the next question you might thinking is how does one bet on them? The answer is pretty simple. A wager on the Academy Awards is just like any other bet made. Betting odds for awards shows are quite popular and seen almost year-round. We can see different betting odds formed as well, outside of the odds to win a particular award. But for this purpose, we stipulate that Oscars' odds will break down into two basic categories, which we are about to detail.
Odds To Win - The odds to win a category at the Oscars is the most basic and commonly found wager types at betting sites. Whether it's best picture, actor, actress, or other awards, these betting sites will list out all of the nominees and install favorites and underdogs accordingly. Oddsmakers do plenty of research when choosing to set the odds. The bet is then placed on which person or film is believed to be the winner.
Oscars Prop Odds - Academy Award prop betting odds cover the other main aspect for the betting lines. This is a general term, but it's appropriate because Oscars props encompass all other wager options outside of the odds to win. Examples can include the type of dress or outfit that an actor will wear, or the total number of awards that a film might win. Oscars props are quite common and can be found all the way up to the start of the show.
This year's Oscar nominations for best picture were announced by Seth MacFarlane and Emma Stone. Revealed on January 10th by the well known actors, director Steven Spielberg's Lincoln dominated the category. The biopic, that chronicles the days of President Abraham Lincoln, the Civil War and slavery, managed to score an incredible 12 nominations. Praised for his portrayal in the film, actor Daniel Day Lewis plays the iconic 16th president alongside performers Sally Fields, as his wife, and David Strathairn in the role of William Seward. Joseph Gordon-Levitt, James Spader, Tommy Lee Jones and Jackie Earle Haley were also part of the Spielberg film that won big at the 2013 Golden Globes. The script was written by Tony Kusher and was adapted from the works of writer Doris Kearns Goodwin.
Director Ben Affleck's Argo also made the Oscars list for best picture with 7 nominations. The film has managed to garner rave reviews among fans and critics for its amazing cast of Bryan Cranston, John Goodman and Affleck, who not only directed the film, but also stars in the political piece as an exfiltration expert by the name of Tony Mendez. Surprisingly many had predicted that the film would score much more than just seven nods, but it looks as though the CIA thriller has been snubbed, even after becoming one the most talked about films of 2012 among movie goers. The story is a retelling of the 1980 CIA operation to save six fugitive American diplomats from imprisonment in Iran. Actors Alan Arkin, Victor Garberm Tate Donovan and Clea DuVall also co-star in the Ben Affleck October 2012 release.
Les Miserables also received hefty nods. The classic musical tale, that follows the peasant Jean Valjean and his promise to care for Cosette, earned eight nominations in the best picture category for its re-imagining of the 19th century storyline of the human condition. The Tom Hooper directed fare boasts some of Hollywood's best; Hugh Jackman, Russell Crowe and Anne Hathaway, making it a shoe-in for awards season. From the musical performances performed on the spot by the trio, to the movie's score and dauntingly realistic scenes, Les Mis has scored high marks throughout Hollywood and at the box-office with earnings of $119 million domestically. The movie also includes an amazing supporting cast of Amanda Seyfried, Helena Bonham Carter, Eddie Redmayne and Sasha Baron Cohen.
Update: Odds for best picture have gone wild in the last few weeks seeing Lincoln go from a shoo-in back to second place. During that time Argo went from 5 to 1 all the way to 1 to 6. The difference? On January 21st, a $1 wager on Argo paid $5. Now, it takes $6 wagered just to win one dollar... quite a difference.
Odds To Win Best Picture In 2013 - found 2/20/2013 at Bovada
After getting a look at the 2013 best picture nominations, it wasn't difficult to foresee Steven Spielberg dominating the category for best director. Joining his best picture honoree Lincoln, the E.T. filmmaker is one of the five directors to be nominated in the Oscars category. Spielberg isn't a stranger to the Academy Awards ceremony; the sixty-six year has received dozens of awards and several Oscars in the past for his work on the war drama Saving Private Ryan and the well known film Schindler's List. Although the veteran did just accept defeat at the Golden Globes, as he lost out to Ben Affleck of Argo. Fortunately for the experienced film maker, Affleck did not make the cut when it came to the Oscar category for best director.
Ang Lee joins Spielberg in the category for best director for Life of Pi. Also a previous winner, the Taiwan born director took home an Oscar back in 2005 for Brokeback Mountain, starring the late Heath Ledger and Jake Gyllenhaal. There is a chance the Crouching Tiger, Hidden Dragon helmer's work on the 3D Life of Pi could win going up against Spielberg. Lee just won at the Golden Globes for best original score and his incredible eleven nomination pick up for best picture is also a great sign. Talk of his work on Life of Pi and the CGI Bengal tiger has been getting plenty of attention since the film's release back in November. The Hulk director is also up against David O. Russell (Silver Linings Playbook) and Benh Zeitlin (Beasts of the Southern Wild) has also been nominated for best director.
Odds To Win Best Director In 2013 - found 2/20/2013 at Bovada
Lincoln star Daniel Day-Lewis has been nominated in the 2013 Oscar category for best actor. Lewis has received critical acclaim for his portrayal of Abraham Lincoln in Spielberg's blockbuster hit alongside actors Sally Field and Tommy Lee Jones. To date the movie has managed to earn $145 million domestically, according to Box Office Mojo. Lewis' nomination places him in direct competition with actor Hugh Jackman of Les Miserables ($109 million). Lewis just won the award for best actor at the 2013 Golden Globes, beating out actors Richard Gere, John Hawkes, Joaquin Phoenix and Denzel Washington. His night at the Oscars will most likely prove just as successful with Lincoln grabbing 12 nominations for best picture. Since its release to theaters, both Lincoln and the amazing on-screen transformation of Daniel Day-Lewis has been highly praised.
Hugh Jackman joins Daniel Day-Lewis with a 2013 nomination for best actor in the highly anticipated Oscar category. This marks the first nomination for the 44-year-old Jackman who played the role of Javert, opposite Anne Hathaway, in the Tom Hooper hit musical, Les Miserable. While it is unlikely that the Wolverine star will beat out Lewis for the best actor award since Lewis appears to be dominating the awards season all around, there is still a chance for Jackman and his incredible performance. For the film, Jackman took on a strict diet and workout regimen to play the role of Jean Valjean. Jackman just took home the award for best actor in the Golden Globes Musical or Comedy category. The actor defeated Bradley Cooper, Jack Black, Bill Murray and Ewan McGregor.
Odds To Win Best Actor In 2013 - found 2/20/2013 at Bovada
Actress Jennifer Lawrence has been nominated for her role in director David O.Russell's drama Silver Linings Playbook. Lawrence's Oscar worthy performance as the crazy and mysterious widow Tiffany, opposite Bradley Cooper's down and out character, could easily land the Hunger Games star an Academy Award. A previous nominee for her role in Winter's Bone at the Oscars, Lawrence just beat out the likes of acting legend Meryl Streep for best actress in a comedy or musical at the 2013 Golden Globes. The 22-year-old's nomination makes it a fourth nod for Silver Linings Playbook that was at the box office and on the festival circuit.
Another front runner for the best actress category is Jessica Chastain of director Kathryn Bigelow's highly controversial film, Zero Dark Thirty. Chastain, who was noticed for her work in The Help, plays the CIA agent Maya who is at the forefront for the hunt for Bin Laden in the fictionalized account that spans ten years. Her nomination doesn't come as a surprise. The performer has landed a string of amazing roles these days, showing off her talents in Tree of Life, Lawless and more. Chastain's portrayal of her cold and steely character Maya has been both commended and criticized due to the political nature of the film.
Odds To Win Best Actress In 2013 - found 2/20/2013 at Bovada
Long time actor Tommy Lee Jones has been nominated for his work in Steven Spielberg's biopic Lincoln. Jones appeared alongside lead star Daniel Day-Lewis in the role of Thaddeus Stevens. Jones gained positive recognition in the film for his on screen work as the radical republican with floppy black hair who helps to abolish slavery. Jones' nomination brought the blockbuster film its fourth expected Oscar nod at this year's annual event. The Men in Black star's chemistry with Daniel Day-Lewis is just one of the reasons Lincoln has been a top contender within the awards arena this season to date.
Well known actor and director Phillip Seymour Hoffman has also made the list. The Master performer's well deserved best supporting actor nomination has been handed down for his role in the film opposite Joaquin Phoenix and Amy Adams. In the movie that chronicles the struggles of a naval veteran, Seymour Hoffman plays the character Lancaster Dodds. His alter ego is a spiritual inventor of sorts who the actor plays with ease on the big screen. The Master was directed by Paul Thomas Anderson and as of late has been fighting off rumors of its possible connection to the practices of Scientology. Hoffman has been adamant that there is a different message that's been conveyed in the film, but did not go into deal about the movie's deeper meanings.
Odds To Win Best Supporting Actor In 2013 - found 2/20/2013 at Bovada
Anne Hathaway has been named a potential candidate for the award for best supporting actress at this year's 85th Academy Awards. The Les Miserable star has been applauded for her acting and raw singing talents in the musical from Tom Hooper. Hathaway plays the role of Fantine, a factory worker who loses her job and turn to prostitution as a way to survive in the Christmas Day release. Hathaway appears opposite Hugh Jackman and Russell Crowe in the film. The Dark Knight Rises star just beat out Sally Field at the Golden Globes, taking the title of best supporting actress. Helen Hunt, Nicole Kidman and Amy Adams were also contenders for the category. After filming her demanding role, Hathaway shared that she thought she would collapse due to her extremely strict diet to play the part.
Veteran actress Sally Field has also been nominated for best supporting actress. Field's is part of the hit Steven Spielberg biopic, Lincoln, that has managed to land nominations in several categories this year at the Oscars. In the film, Field plays the role of the 16th US president's wife, Mary Todd Lincoln, opposite the film's title star Daniel Day-Lewis who is also up for best actor. If Field wins, this would mark the seasoned actress's third time winning at the Academy Awards. She has previously won Oscars for her performances for Norma Ray and the film Places of the Heart.
Odds To Win Best Supporting Actress In 2013 - found 2/20/2013 at Bovada
Other Awards To Bet On For The 2013 Academy Awards
2013 Academy Awards - Vegas Odds To Win Best Adapted Screenplay Winner
2013 Academy Awards - Vegas Odds To Win Best Original Screenplay Winner
2013 Academy Awards - Vegas Odds To Win Best Animated Feature Film
2013 Academy Awards - Vegas Odds To Win Best Foreign Film
2013 Academy Awards - Vegas Odds To Win Best Documentary Feature
2013 Academy Awards - Vegas Odds To Win Best Original Score
2013 Academy Awards - Vegas Odds To Win Best Original Song
2013 Academy Awards - Vegas Odds To Win Best Visual Effects
2013 Academy Awards - Vegas Odds To Win Best Costume Design
Online Sportsbooks Betting Odds For 2013 Academy Awards
Because of the wide appeal to the Oscars, betting sites all over the world form lines for the show. Academy Awards betting odds are some of the most popular odds created all year long, including major sports events. Check out two of the best-known and highest-rated online betting sites where Oscars wagers can be made, below.
Bovada Sportsbook
Bovada Sportsbook - Often Features Odds For All Major Categories For The Oscars; Open To Players In 47 States
or bettors living in the United States and wanting to place a bet on the Oscars online, Bovada is the way to go. Bovada has its own TV and Film betting section, and this is where bettors will find all the Academy Award betting odds. Find odds to win for many of the categories up for awards on Oscar night, as well as a variety of Oscars prop betting lines. Signing up at Bovada to make a bet is easy, as is depositing for USA players. The use of a VISA card or wire transfers like Western Union, Moneygram, etc… for U.S. depositors. A bonus option of up to $250 is also available on a first deposit.
BetOnline Sportsbook
BetOnline - A Great International Sportsbook; Has Every Single Category Available To Wager
BetOnline is another online betting site where Academy Award show betting odds are found by the dozen. BetOnline is one of the largest online betting sites in the world, and will have Oscars betting lines covered full circle. BetOnline accepts USA players, but those living outside of the United States will have complete access to all of the Academy Award betting lines by signing up for an account and making a deposit. Just about every method of funding is available at BetOnline, but they also list out by country in case you have questions. For one of the most complete Oscars betting odds section visit BetOnline today.
Top Online Sportsbooks For Betting On the 2013 Oscars